Real-time information from the most important sources in 1 dashboard
Monitor, manage and advise your customers from 1 location based on the right data!
Analytics
Integrate Google analytics and Google Webmaster Tool

Social Media
Monitor and report your social media campaigns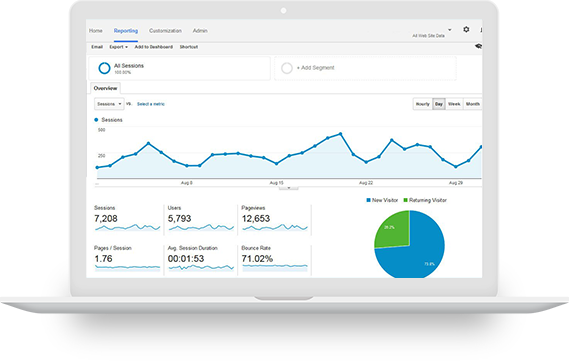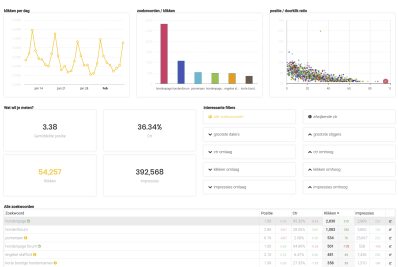 Ads
Analyze ads on multiple channels

Marketing Campaigns
Keep track of the progress of your e-mail campaigns
Integrations
Analyzing your customer data from different sources can be a long and awkward process. Therefore keep all your marketing channels in one place so that you can view every day without endless logging in and switching accounts.
With MarketingTracer Customer Analytics you present customer analytics in 1 handy overview in a uniform way so that you can easily present, compare and report data.
Google ads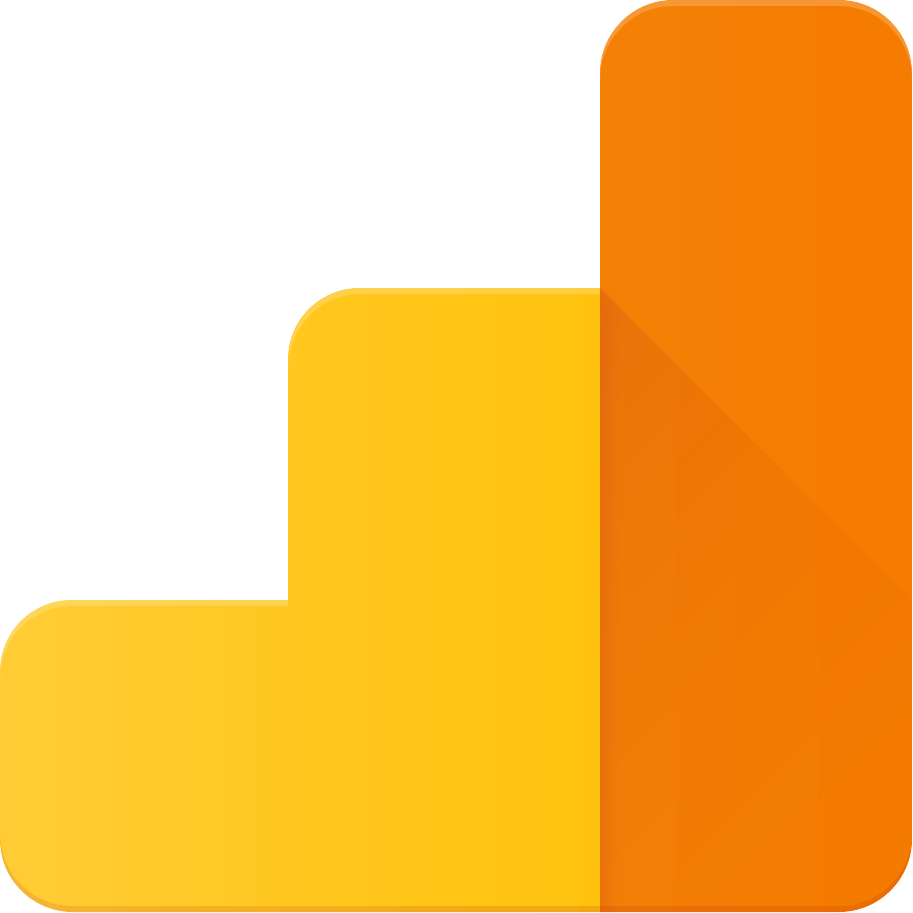 Google Analytics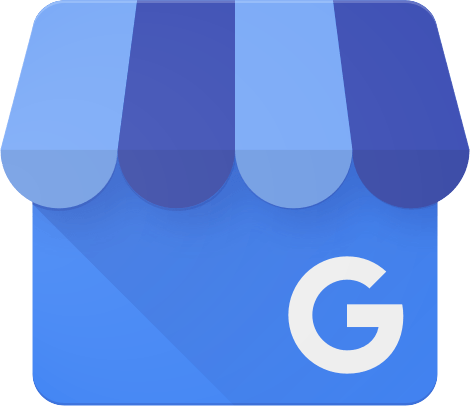 Google My Business
Facebook
Facebook Ads
Google Search Console
MailChimp
MOZ
Create your Custom KPI dashboard
With the MarketingTracer customer analytics dashboard you can build your own KPI dashboard with a few clicks. Select the tools and metrics that are important to you and present them in 1 handy overview so that you can see at a glance how your customers are doing.