Content intelligence for Agencies and WebMasters
Powerfull A.I. designed to make your life easier. You focus on your clients, we focus on improving your content marketing
SEO Alerts
Something important breaks? Don't worry, we will send you an alert

Content Intelligence
Smart A.I. powered content tools that boost your visibility.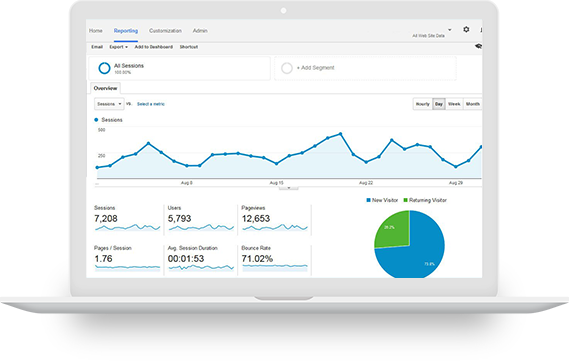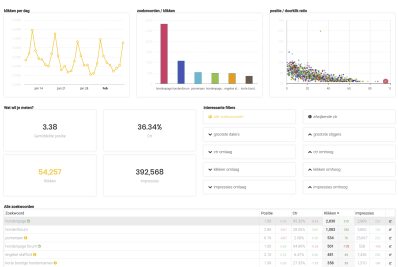 Custom Dashboard
Give your client access to their own custom dashboard

Automated Reports
Keep your clients happy and informed with automated branded reports

The perfect tool for agencies
Thanks to MarketinTracer we achieve over 30% average organic growth for our customers in the first 3 months.
Michael Kant - SEO Factory
Trusted by over 1500 Marketing Agencies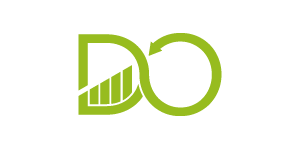 24/7 Seo Monitor
24/7 page monitoring service lets you find and fix important SEO issues before they become a problem

Connect marketing channels
Integrate with important platforms like Analytics, Google Ads, Facebook to build a complete marketing dashboard

Content Intellicence
Do more, and get better results in less time. We have completely automated content intelligence for your convenience

Social Media Optimization
Optimize and track your Social Media campaigns for interactions and engagement with our calculated IPM+ metrics.

White label
Impress your clients with beautifull branded, fully customisable white label reports and your custom white label environment

Website Analysis
Our real time-seo monitoring monitors your site on more than 50 important SEO metrics, and offers actionable suggestions for improvement
Monitor and improve your website with the leading content tool
Designed for webmasters and agencies. Marketing Tracer monitors your site, analyzes the results and reports clear recomendations back to you. Say goodbye to slow social media campaigns, broken links or low quality content.
Get started