Keyword Tool core feature:

Keyword research

A well thought out SEO strategy can make the difference between being found in Google.
---
A smart and well-prepared SEO strategy can make the difference between being found in Google or being forgotten in page 2 of the Google pages. While SEO is becoming more advanced, thorough keyword research remains the basis of a winning SEO strategy.
Whether you have a completely new website made or want to improve your current site, you always want to know on which keyword are important for your visitors.
Even when you do content marketing or inbound marketing, research into the right search terms is indispensable
Keyword research is also useful to your site for expanding into new area's. See what other people are searching for. Get inspiration for new content and spy on the competition streng and search volume.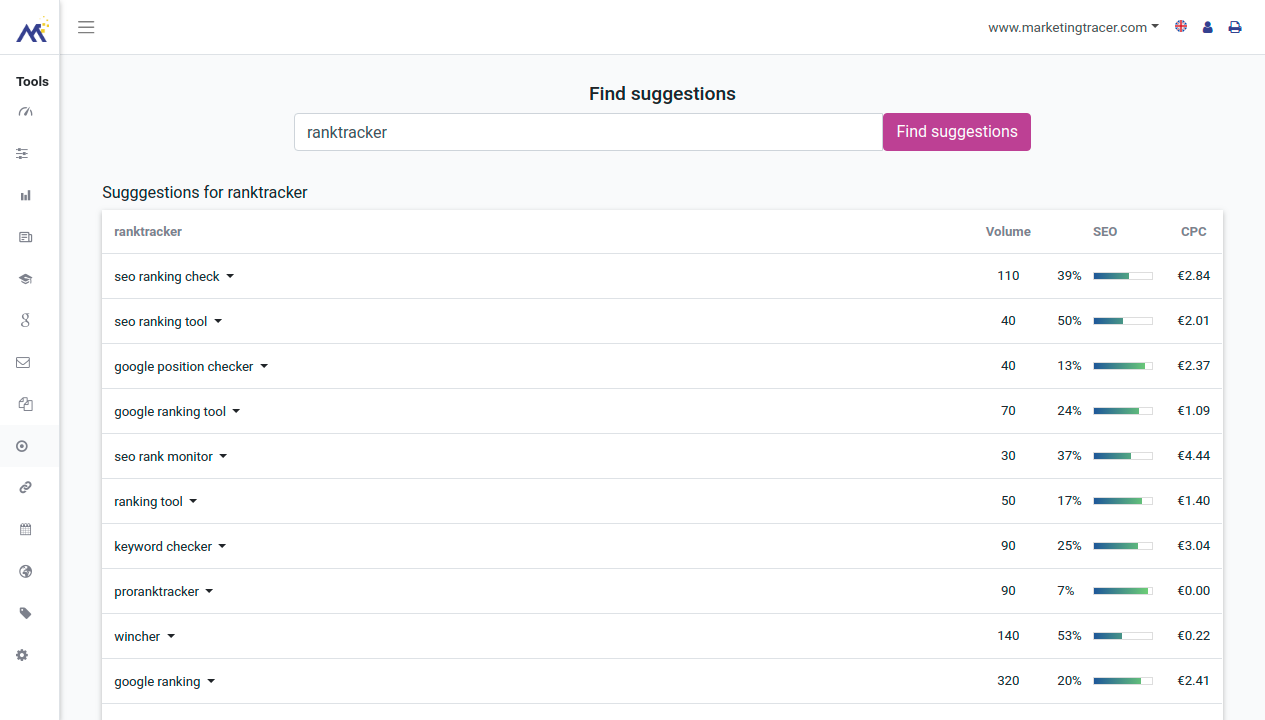 Keyword tool core feature:

Integration

Discover trends and search for new keyword ideas and track them directly in the rank tracker.
---
MarketingTracer is the only all-on-one Marketing Dashboard keyword research that is completely integrated our Ranking Tool to save you valuable time. Therefore, the MarketingTracer keyword tool is the perfect addition to an already complete tool set.
Via the keyword tool you can not only do keyword research, you can also expand and refine you searches and import the interesting keywords from the keyword tool directly to the rank tracker or save them for later.