Live SEO alerts for important SEO problems and changes
Indexability
Unexpected issues with the indexability of a page? We will report this immediatelyl

Changes
Has something changed on an important page? We will send a notification!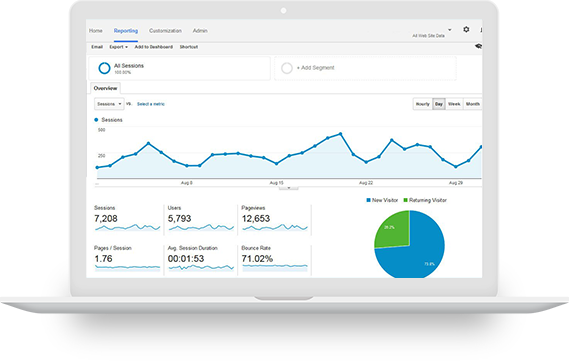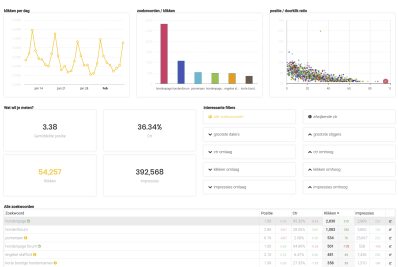 SEO errors
Has content accidentally been deleted? We will send an alert.

Redirects
An imporant page page suddenly redirect to another page? Get an alert.
Customizable & Intelligent SEO alerts
Titles disappear, meta descriptions are adjusted without your knowledge or pages are suddenly no longer indexable. It occurs regularly. Often your will not notice changes quicklu and when you find out, your position will have dropped considerably.
That is why MarketinTracker monitors your website 24/7. When something breaks or changes we will send you a notification. We dont' like spam nor notifaction floods. That is why Intelligent notifications will only be sent when a change as enough impact!
Adjust the SEO alerts to your taste. Choose when an alarm should be sent and to whom to ensure that only important SEO alerts are sent and to the right person.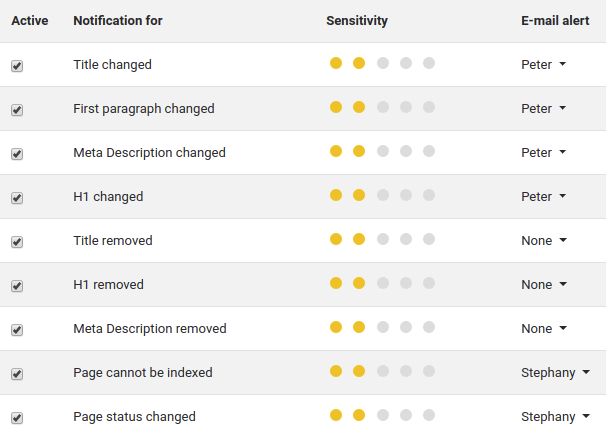 All changes, one timeline
MarketingTracer keeps track of all changes for you on more than 50 on-page SEO factors. Learn at a glance what has changed on your site and quickly roll back when the changes do not appear to be improvements.
While managing multiple websites for yourself or for clients you will notice these websites change all the time! Most changes do not warrent a SEO alert. That is why we track all changes, maior and big. Quickly respond to changes that you have not agreed to and find out what exactly has changed.