White label SEO Dashboard = satisfied customers
Offer your clients branded white label SEO tools, on your own domain and fully branded. Give your customers access to our extensive reporting tools, while keeping full control
Custom layout
You have full control over the styling and lay-out

Custom domain
Customers log in on your domain, without references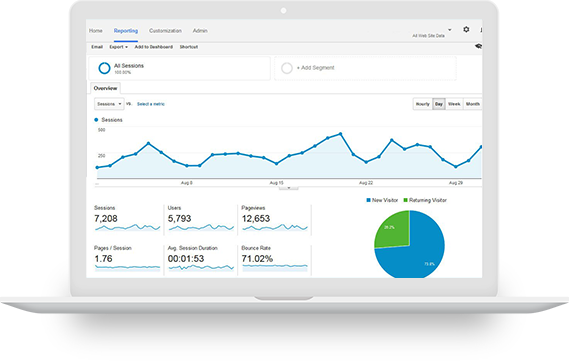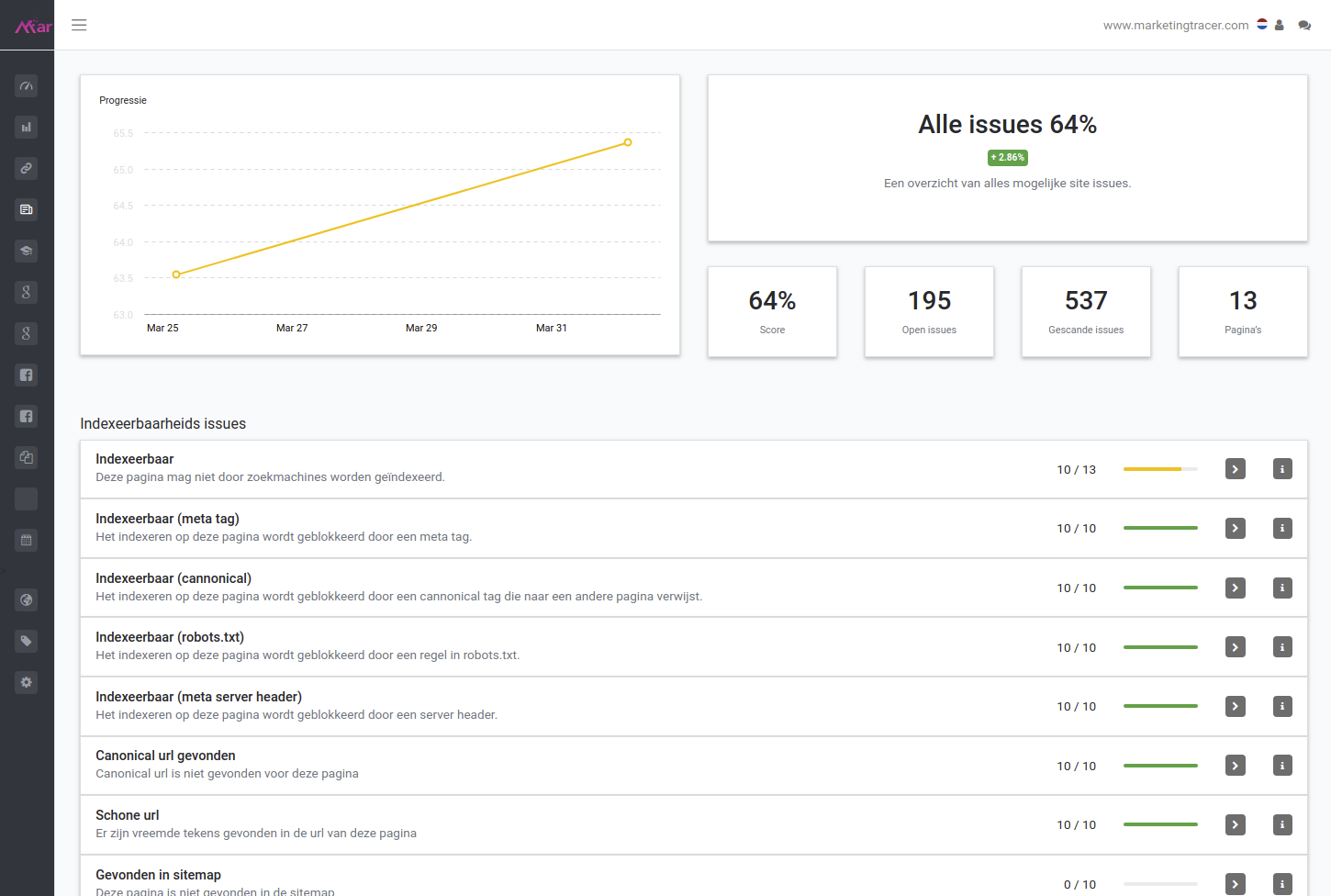 Automated reporting
Automatically send customizable reports every month

Complete control
You determine which tools your customers may use
White label SEO tools
Present the SEO cloud tool on your own domain, fully branded
On-page SEO
Scan for more than 50 onpage seo issues. Automatically monitor the pages on your site and track changes immediately.
Rank Tracker
Get more insight into the positions of your keywords, organize keywords into handy groups and send customizable branded report.
Marketing tool integrations
Integrate the most important tools such as Google Analytics, Google SearchConsole, Facebook ads and Google ads
Social media
View, report and analyze the progress of your social media campaigns with our social media integrations
Reports
Choose what you want to report in our flexible reporting editor and send reports automatically to your clients.
Team planning
Easily track your progress, assign tasks to team members and report them to your customers with 1 click of the button.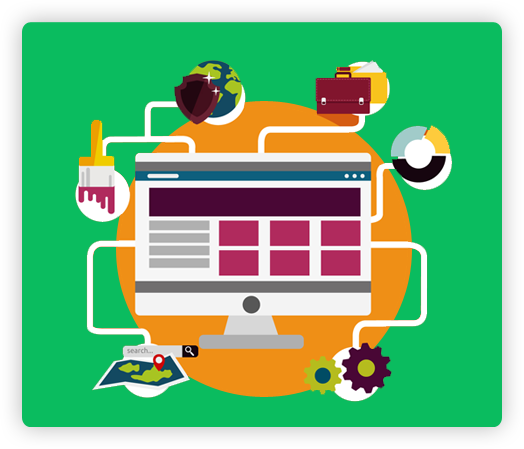 How do the white label seo tools work
In the white label environment you have all the control options that are needed to quickly get a complete overview of all SEO tasks performed
Choose the domain that you want to use for the white label SEO dashboard. We will the connect our dashboard to your custom domain. Because the dashboard is completely white-label, your customers will not see that the dashboard originates from MarketinTracer.
02.

Customize your design
Personalize the dashboard with your corporate identity. Place your own logo and choose your own colors. If you want to continue customizing, you can, of course, because you have full access to the CSS editor with which you can fully adjust all layout points. Choose which analysis tools should be shown. You can set this globally for each role and separately for each site. Write your own welcome texts and the dashboard is complete.
03.

Give your customers access
As soon as your white label has access you can assign roles. First add your team members. You can assign custom options and access to team members. Then you add your customers. Assign globally or per site what your customers can see and what they can adjust.
Congratulations, you are now the proud owner of your own white label SEO dashboard
Free white label service
There are no extra costs associated with your dashboard white-label. We are happy to do this for you. There is one condition however. You must work for an SEO or Marketing Agency with multiple customers.